Specializing in building high-performing
solutions on the Salesforce platform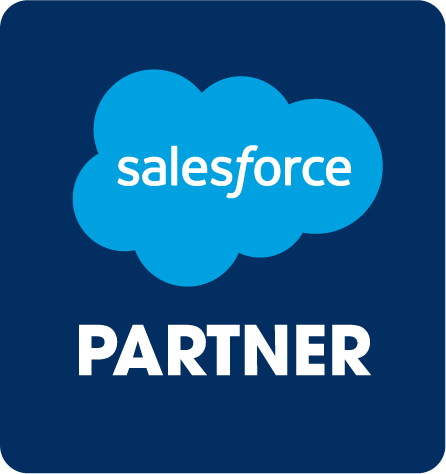 Sales Cloud,
Service Cloud,
& Digital Experiences
Need help on how to fully leverage the power of Salesforce to grow your business?  You're not alone.  We'll get your Community up and running so that you can engage with your Customers or Members. Or maybe what you need to do is get moving quickly with your new Sales or Service Cloud purchase. We'll set you up for success!
Are you considering integrating Salesforce with your ERP system, or other external application? We'll have your systems communicating smoothly in no time. We'll consider the nuances of what your specific set up requires and architect a solution that will fit your budget and your needs.
Have you gotten to the point where the combination of Declarative and Programmatic Development has created gridlock in your org? Let us help. We'll streamline your existing processes and help you make the most of what you've already got.
At BelkBot Solutions, we focus on delivering quality business solutions and building relationships. We love solving problems with technology and delivering business value for our customers. If it weren't for our customers, we wouldn't be able to do what we do and we think you'll see that appreciation when you work with us.
​The experience of streamlining processes and polishing applications is what drives us. We also get excited about continuously learning new technologies as we deliver high quality apps and services. The process of iterative refinement and the lasting relationships we build with our customers are the pillars of what we do.
​Whether you are a new Salesforce customer doing an initial setup or have used Salesforce for years and desperately need optimizations, we're here to help you make informed decisions on how to get the most out of your technology investment.
Our seasoned Salesforce Architects
hold the following certifications:
Salesforce Certified System Architect
​Salesforce Certified Integration Architecture Designer
​Salesforce Certified Identity and Access Management Designer
​Salesforce Certified Development Life Cycle and Deployment Designer
​Salesforce Certified Platform Developer I
​Salesforce Certified Platform Developer II
​MuleSoft Developer

APPLICATIONS & TECHNOLOGY
We've built integrations both on and off the Force.com platform with many types of applications and systems:
ERP's – NetSuite, Syteline 9, Sage MAS 500, Microsoft Dynamics AX, JD Edwards
HR Apps – Paychex, Namely

​

Other SaaS – G Suite, Bullhorn, Quickbooks Online, Fishbowl
Using the following technologies:
PaaS – Mulesoft Anypoint Platform, Heroku, AWS Elastic Beanstalk, Talend

​

Salesforce – Apex Rest API, REST API, SOAP API, Streaming API, Apex

​

Other – C#, Java, Apache Camel